Commercial fishing operations present certain real-world challenges absent in terrestrial based agriculture. Unforgiving marine environments, ambiguous territorial boundaries, and the sheer remoteness of fishing locales require IoT technologies capable of delivering above par reliability, robustness, and functionality.
AssetLink geofences keep your crew safe by alerting them when venturing into contested territorial waters or protected fishing grounds, and panic button alerts save lives in emergency situations. GPS also helps fleet operators reduce fuel costs and time at sea. AssetLink IoT and predictive maintenance enable you to avoid repair costs and down time by proactively optimizing ship equipment such as diesel engines, generators, pumps and other high value assets. We provide you with the edge intelligence you need to keep your crew safe, improve fleet productivity, and uncover deep insights for better decision making.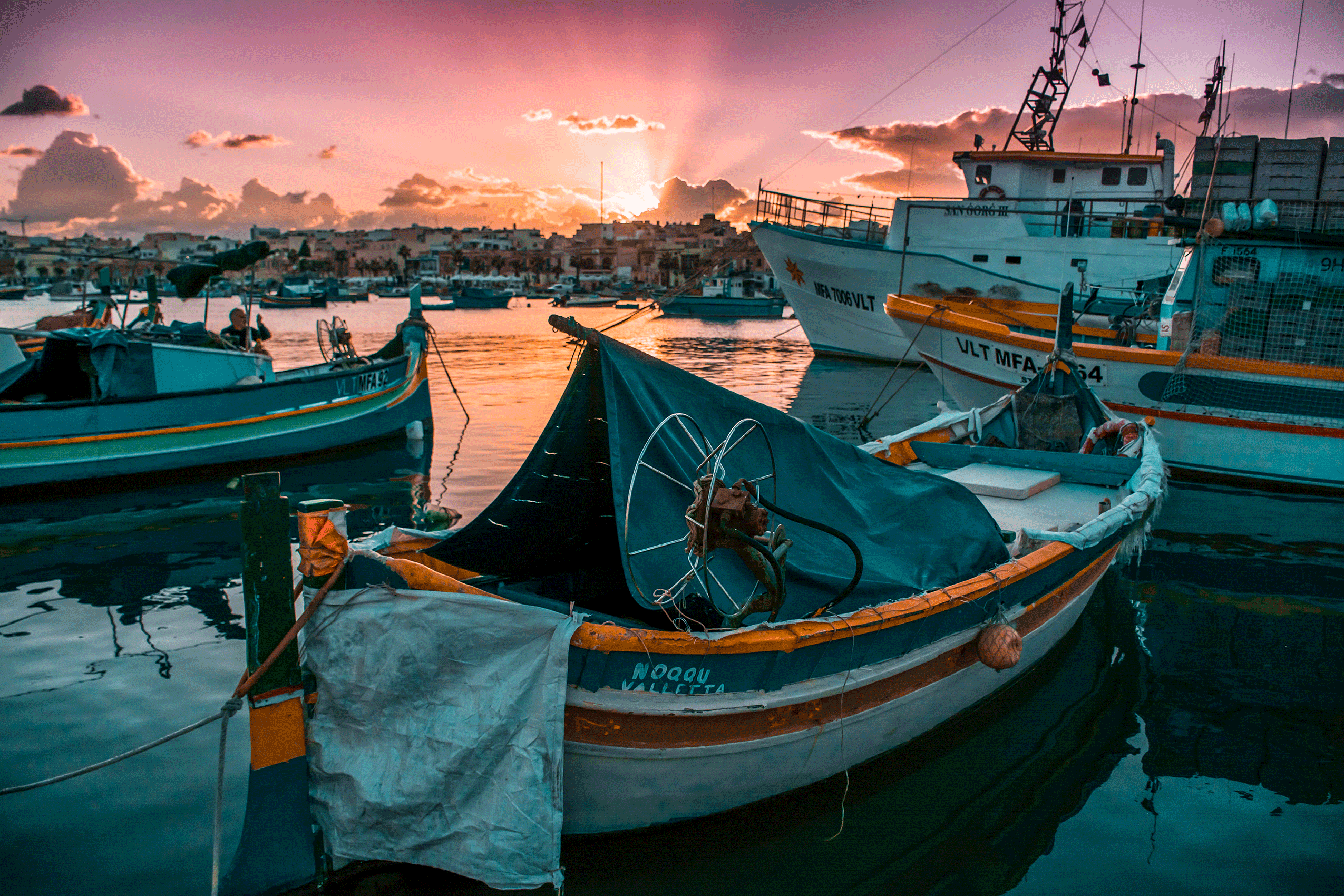 IoT in Fishing Fleets
The AssetPack is a highly versatile equipment tracking and sensor monitoring solution, designed for frequent two-way communication with unpowered assets. Implemented stand-alone or as part of a distributed network of data collection points, AssetPack sensor interfaces provide the actionable intelligence and situational awareness needed for fishing operations of any size or complexity.
Safeguard crew and vessels, proactively, with real time access to GPS location and asset monitoring data. Available in satellite, cellular, or hybrid options, the solution is fully self-contained, waterproof, dustproof, ruggedized for use in unforgiving marine environments. In addition to its track & trace capabilities, the solution can be easily configured to monitor a wide range metrics via on-board sensor agnostic analog and digital inputs. This makes monitoring performance and operating status of aquaculture equipment, simple and intuitive.
Whether adopting the latest in predictive maintenance technologies, using geofences to guide your fleet in and out of disputed waters, or proactively monitoring fuel usage, AssetLink offers the real world solutions for today's challenges while aligning your fleet for the demands of tomorrow.
Benefits & Features
Trace & Track vessels & cargo instantly & accurately

Maximize maintenance for better performance & up-time

Power sensors directly with an integrated 7-10 service life solar battery

Connect now via cost optimized 2-way cellular & satellite
Precise GPS locator and geofencing services

Over the air remote monitoring & management

Ruggedized & reliable service for use in any agri setting

Advanced CPU & memory for localized data processing
"AssetLink is an IBM technology partner and manufacturer of enterprise-grade IoT devices that enhance the reach and value of IBM Industry 4.0 solutions across key energy, transportation, and logistics sectors. The solution's sensor-agnostic interface and dual-mode connectivity provide flexibility and scalability on par with IBM's distributed technology offering."
"Marathon operates the nation's largest refining system with more than 3 million barrels per day of crude oil capacity across 16 refineries. The IoT is essential to streamlining our diversified MPLX partnership of midstream energy infrastructure and logistics assets. AssetLink IoT sensors and engine monitoring interfaces represent key components of our refinery and distributed network of pipeline assets and river barges."
"AssetLink has enabled us to penetrate the global logistics market and the future is bright at Maeda. We recently acquired a number of high-volume multinational accounts of 70 transports per week, thanks to the real-time visibility AssetLink IoT solutions provide. Our solar powered AssetPack IoT devices exceed all expectations, providing maintenance-free remote monitoring of all our fleet vehicles, powered and unpowered."