Global demand for cheap, reliable energy, in every form, is on the rise. To meet demand, early adopters in oil & gas and power generation, are digitally transforming their complex asset ecosystems, especially in light of recent studies showing upwards of $1.6 trillion in potential revenue for the taking. Leveraging information unlocked by the IoT at the edge of your ecosystem streamlines global deployments, improves profitability, and offers highly responsive next-gen services designed around customers, stakeholders, and markets.
AssetLink delivers intelligence from the edge. Our IoT sensor interfaces integrate effortlessly with fixed and mobile equipment assets across the entire energy value chain, from surveying, extraction, processing, through distribution. We make it easy to monitor, manage, and monetize distributed networks of high value equipment.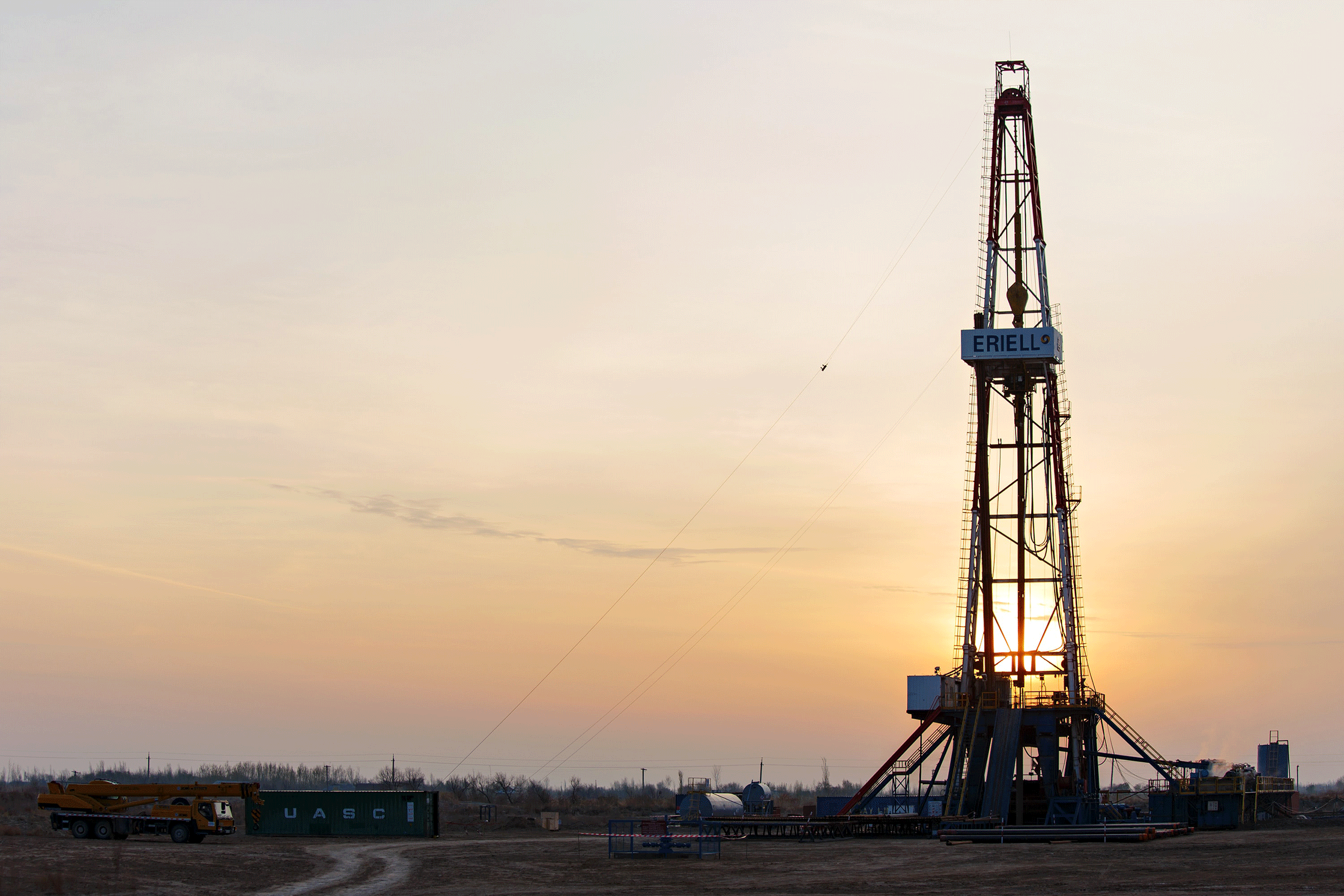 IoT in Oil & Gas
The AssetPack is a highly versatile equipment tracking and sensor monitoring solution, designed for frequent two-way communication with unpowered assets. AssetPack sensor interfaces provide operation managers the information and control they need to proactively manage a complex infrastructure of high value equipment assets across large areas. Available in satellite, cellular, or hybrid options, the solution is fully self-contained, waterproof, dustproof, ruggedized for use on land or in marine environments.
In addition to providing GPS track & trace, the solution can be easily configured to monitor a wide range metrics via on-board sensor agnostic analog and digital inputs. This makes monitoring static or rotating equipment — such as valves, liquid tanks, artificial lift, compressors, turbines, and pumps — simple and intuitive. The solution also supports seamless cellular and satellite connectivity so that you can easily change reporting behavior or manage remote machinery over the air.
Whether adopting the latest in predictive maintenance technologies, tracking the location of tracking assets, or proactively monitoring your operating environment tank levels, AssetLink offers the real world solutions for today's challenges while aligning your operations for the energy demands of tomorrow.
Benefits & Features
Monitor & measure operating parameters of distributed assets

Maximize maintenance for better performance & up-time

Power sensors directly with an integrated 7-10 service life solar battery

Connect now via cost optimized 2-way cellular & satellite
Precise GPS locator and geofencing services

Over the air remote monitoring & management

Ruggedized & reliable service for use in any setting

Advanced CPU & memory for localized data processing
"AssetLink is an IBM technology partner and manufacturer of enterprise-grade IoT devices that enhance the reach and value of IBM Industry 4.0 solutions across key energy, transportation, and logistics sectors. The solution's sensor-agnostic interface and dual-mode connectivity provide flexibility and scalability on par with IBM's distributed technology offering."
"Marathon operates the nation's largest refining system with more than 3 million barrels per day of crude oil capacity across 16 refineries. The IoT is essential to streamlining our diversified MPLX partnership of midstream energy infrastructure and logistics assets. AssetLink IoT sensors and engine monitoring interfaces represent key components of our refinery and distributed network of pipeline assets and river barges."