Many factors combine to impact the health and yield of your crop harvest, yet among them, water is the most important. Being water wise takes more than turning off a few valves. A lot of variables go into deciding where, when, and how much to water. And managing complex networks of pipes, storage tanks, pumps, wells, and sprayer systems, can be daunting. That's where information and automation come into play.
However, even the best irrigation plans go out the window when the weather turns or market forces drive up commodity prices. It's this delta where good information makes all the difference. We provide the edge intelligence to help you source, store, and utilize water resources proactively.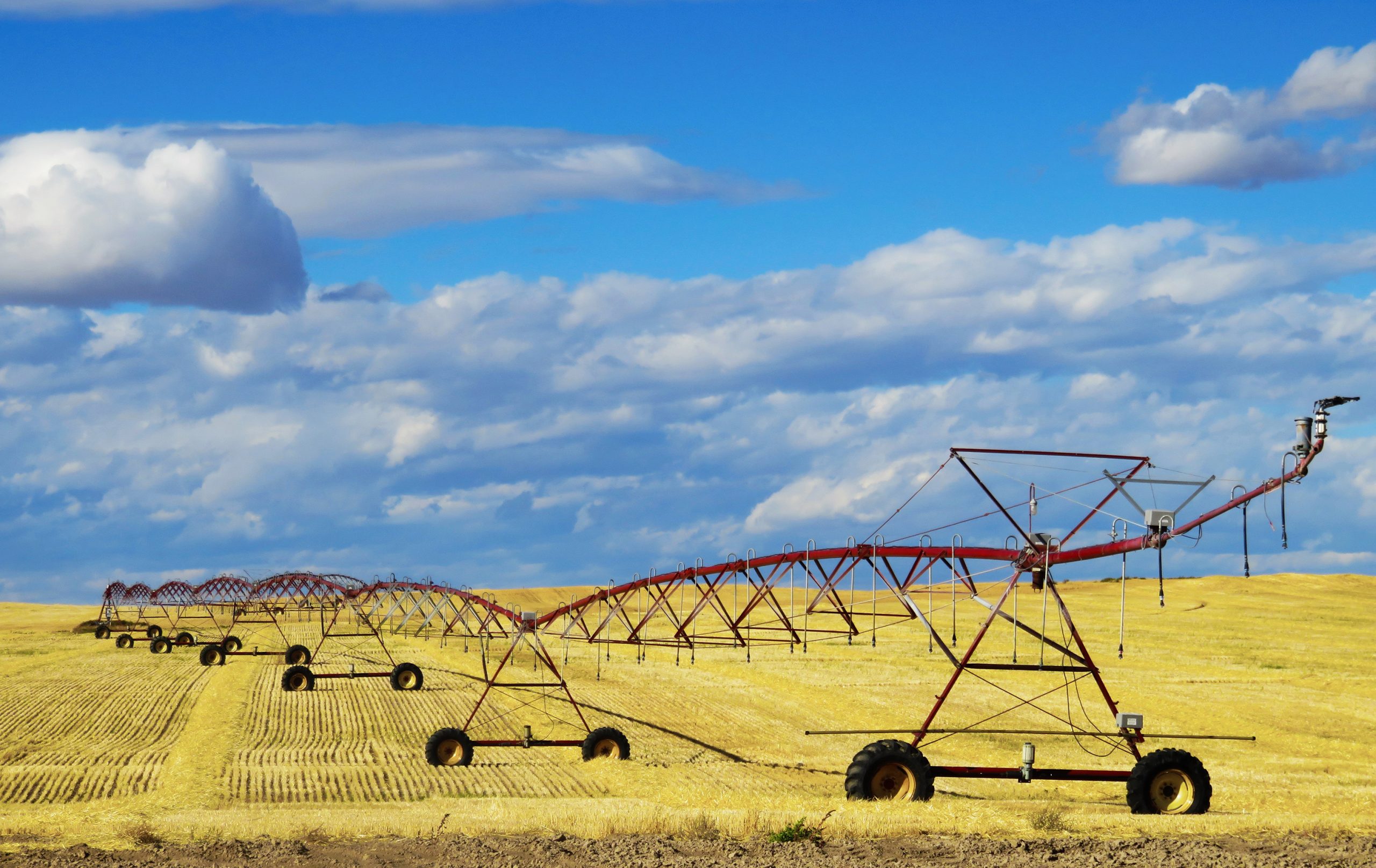 IoT in Irrigation
The AssetPack is a highly versatile equipment tracking and sensor monitoring solution, designed for frequent two-way communication with unpowered assets. AssetPack sensor interfaces provide growers the information and control they need to proactively manage farming operations of any size or complexity. Available in satellite, cellular, or hybrid options, the solution is fully self contained, waterproof, dustproof, ruggedized for use in any agricultural application.
In addition to providing GPS track & trace, the solution can be easily configured to monitor a wide range metrics via on-board sensor agnostic analog and digital inputs. This makes measuring growing conditions — such as water flow, pressure, on/off states or energy consumption — simple and intuitive. The solution also supports seamless cellular and satellite connectivity so that you can easily change reporting behavior or manage remote machinery over the air.
Whether optimizing electricity usage or managing how, when, and where water is used, AssetLink offers the real world solutions for today's challenges while positioning growers for the knowledge economy of tomorrow.
Benefits & Features
Water on-demand when & where it is needed

Stop leaks proactively & conserve precious water resources

Power sensors directly with an integrated 7-10 service life solar battery

Connect now via cost optimized 2-way cellular & satellite
Precise GPS locator and geofencing services

Over the air remote monitoring & management

Ruggedized & reliable service for use in any agri setting

Advanced CPU & memory for localized data processing
"AssetLink is an IBM technology partner and manufacturer of enterprise-grade IoT devices that enhance the reach and value of IBM Industry 4.0 solutions across key energy, transportation, and logistics sectors. The solution's sensor-agnostic interface and dual-mode connectivity provide flexibility and scalability on par with IBM's distributed technology offering."
"Marathon operates the nation's largest refining system with more than 3 million barrels per day of crude oil capacity across 16 refineries. The IoT is essential to streamlining our diversified MPLX partnership of midstream energy infrastructure and logistics assets. AssetLink IoT sensors and engine monitoring interfaces represent key components of our refinery and distributed network of pipeline assets and river barges."