Military operations are increasingly complex, multifaceted, and unpredictable, requiring new technologies, methodologies, and capabilities. As the technological capabilities of adversaries evolve, commanders are under more pressure to anticipate, plan, and act under increasingly volatile conditions and restricted timeframes. This is causing militaries around the globe to transition from reactive legacy operational models in favor of decentralized, proactive processes fueled by predictive AI technologies. This requires an order of magnitude increase in the volume, availability, and relevance of edge intelligence.
AssetLink has invested decades of R&D into the design and manufacture of high availability solar powered IoT sensor interfaces, resulting in AssetPack, a highly versatile distributed asset tracking and monitoring solution, designed for frequent two-way satellite communications with military assets. Our MILSPEC solutions are self-contained, ruggedized and offer a 7-10 service life, perfect for complex asset deployments.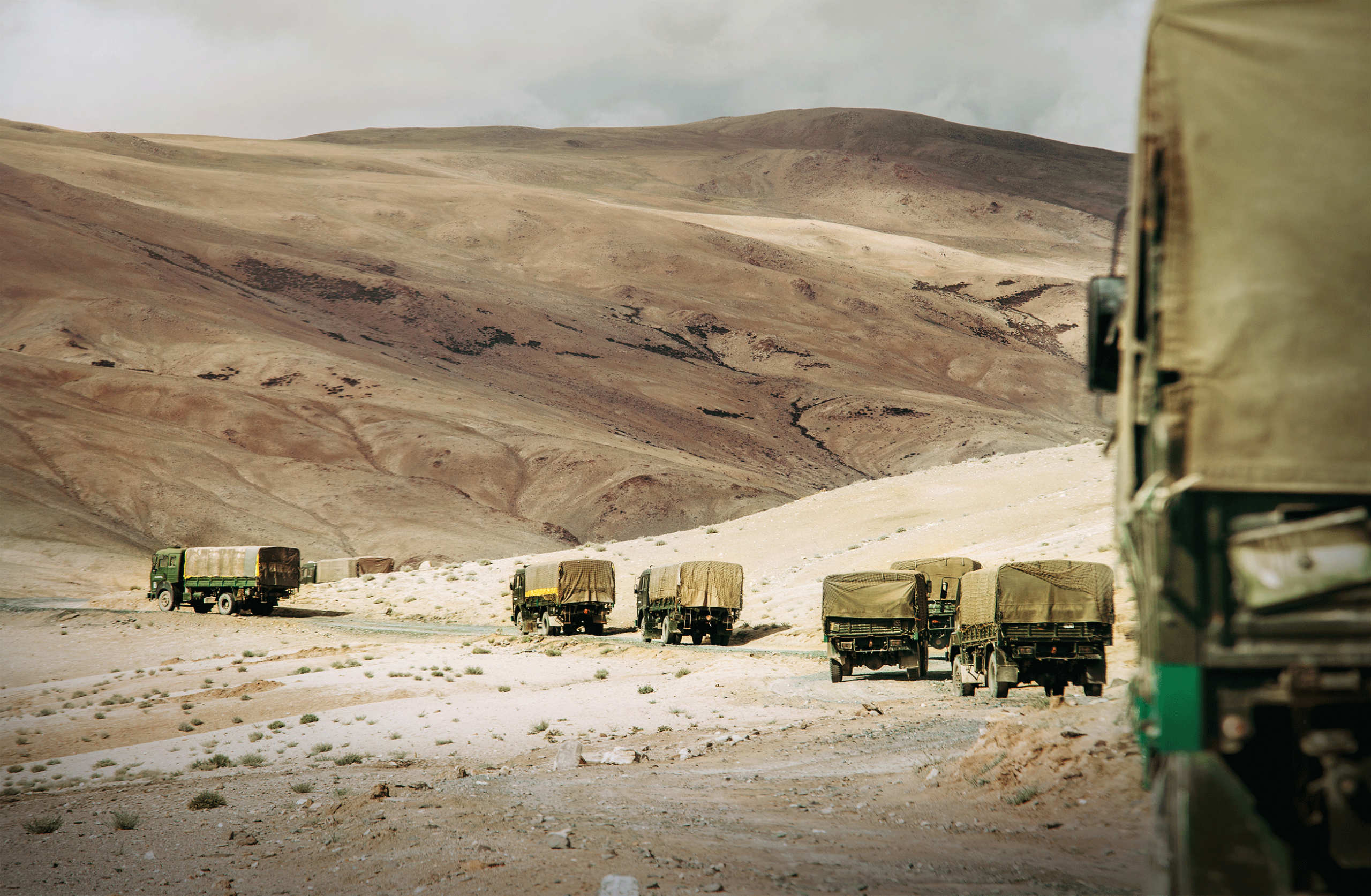 IoT in the Military
The AssetPack is a highly versatile equipment tracking and sensor monitoring solution, designed for frequent two-way communication with unpowered assets. Implemented stand-alone or as part of a distributed network of data collection points, AssetPack sensor interfaces provide the actionable intelligence and situational awareness needed for complex global military deployments.
Safeguard personnel and assets, proactively, with real time access to GPS location and asset monitoring data. Available in satellite, cellular, or hybrid options, the solution is fully self-contained, waterproof, dustproof, ruggedized for military use in unforgiving environments. In addition to its track & trace capabilities, the solution can be easily configured to monitor a wide range of metrics via on-board sensor agnostic analog and digital inputs. This makes monitoring performance and operating status of fixed and mobile military equipment, simple, secure, and intuitive.
Whether adopting the latest in predictive maintenance technologies, using geofences for guided asset deployments, or proactively monitoring fuel usage to prevent theft, AssetLink offers unfettered access to decentralized intelligence required for highly fluid military operations.
Benefits & Features
Monitor vehicles and fixed equipment instantly & accurately

Maximize maintenance for better performance & up-time

Power sensors directly with an integrated 7-10 service life solar battery

Connect now via cost optimized 2-way cellular & satellite
Precise GPS locator and geofencing services

Over the air remote monitoring & management

Ruggedized & reliable service for use in any setting

Advanced CPU & memory for localized data processing
"AssetLink is an IBM technology partner and manufacturer of enterprise-grade IoT devices that enhance the reach and value of IBM Industry 4.0 solutions across key energy, transportation, and logistics sectors. The solution's sensor-agnostic interface and dual-mode connectivity provide flexibility and scalability on par with IBM's distributed technology offering."
"Marathon operates the nation's largest refining system with more than 3 million barrels per day of crude oil capacity across 16 refineries. The IoT is essential to streamlining our diversified MPLX partnership of midstream energy infrastructure and logistics assets. AssetLink IoT sensors and engine monitoring interfaces represent key components of our refinery and distributed network of pipeline assets and river barges."