Heavy equipment & mining is experiencing a digital transformation. Mining operators and site managers are rapidly outfitting loaders, haulers, and other large vehicles with the IoT to reduce maintenance related cost and improve uptime. Access to real time information enables operators to leverage AI technologies that are essential for precision mining and autonomous V2X operations.
Our solar powered IoT sensor interfaces are perfectly suited for the extreme operating environments and exacting information requirements of mining, earthwork, and construction industries. AssetLink's IoT solution provides mission critical information for safer, cleaner, and more efficiently operations.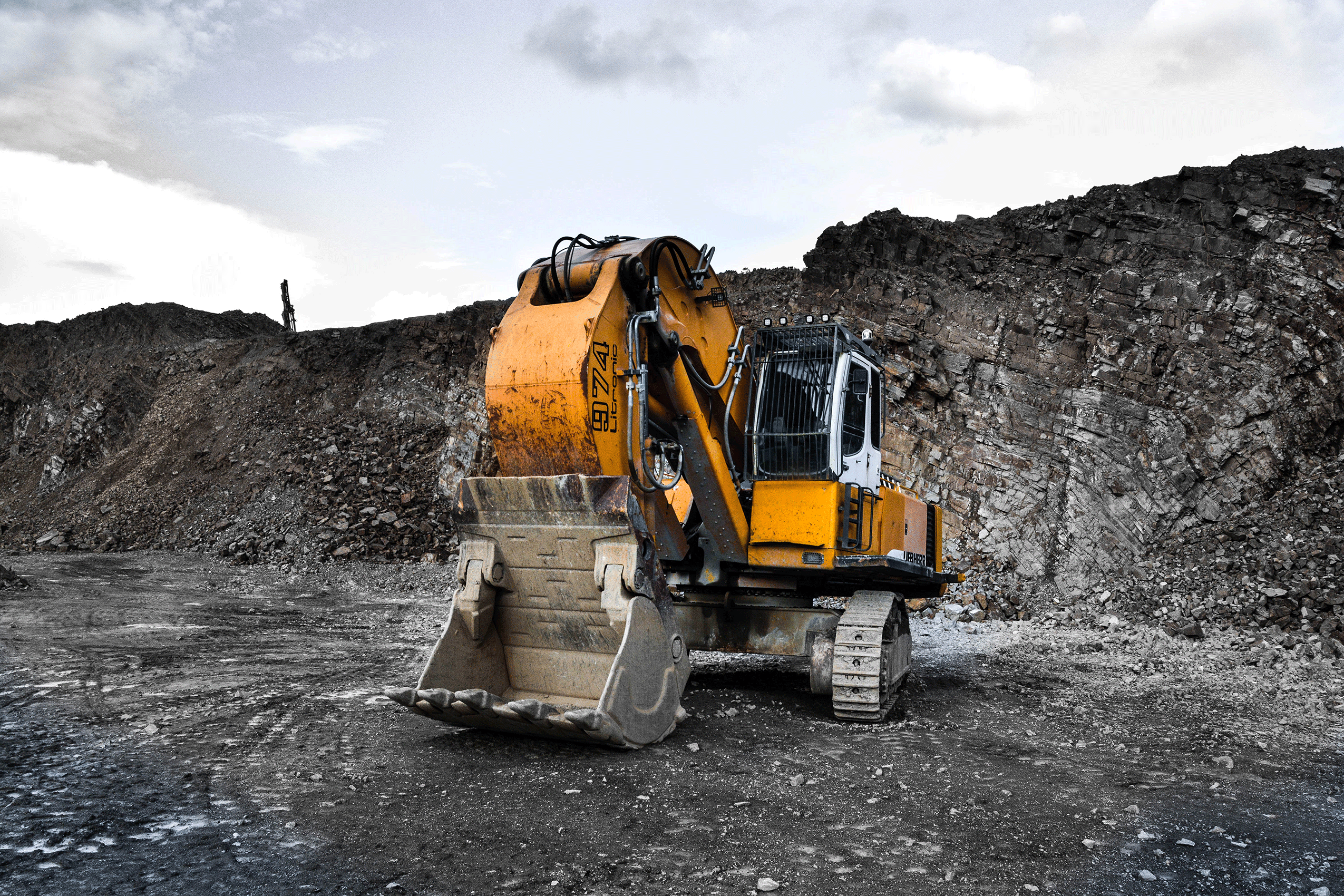 IoT in Heavy Equipment
The AssetPack is a highly versatile equipment tracking and sensor monitoring solution, designed for frequent two-way communication with unpowered assets. AssetPack sensor interfaces provide mine operators, construction and site managers the information and control they need to proactively manage a complex infrastructure of high value equipment assets across large remote areas. Available in satellite, cellular, or hybrid options, the solution is fully self-contained, waterproof, dustproof and ruggedized.
In addition to providing GPS track & trace, the solution can be easily configured to monitor a wide range metrics via on-board sensor agnostic analog and digital inputs. This makes monitoring vehicles, railway assets, and fixed equipment — such as vehicle location, engine hours, temperature, fuel levels, and gross weight — simple and intuitive. The solution also supports seamless cellular and satellite connectivity so that you can easily build next-gen applications or manage remote machinery over the air.
Whether adopting the latest in predictive maintenance technologies, tracking the location of high value assets, or proactively monitoring your equipment ecosystem, AssetLink offers the real world solutions for today's challenges while providing flexibility to scale growth, competitive threats, and a fluid regulatory landscape.
Benefits & Features
Monitor vehicles and fixed equipment instantly & accurately

Maximize maintenance for better performance & up-time

Power sensors directly with an integrated 7-10 service life solar battery

Connect now via cost optimized 2-way cellular & satellite
Precise GPS locator and geofencing services

Over the air remote monitoring & management

Ruggedized & reliable service for use in any setting

Advanced CPU & memory for localized data processing
"AssetLink has enabled us to penetrate the global logistics market and the future is bright at Maeda. We recently acquired a number of high-volume multinational accounts of 70 transports per week, thanks to the real-time visibility AssetLink IoT solutions provide. Our solar powered AssetPack IoT devices exceed all expectations, providing maintenance-free remote monitoring of all our fleet vehicles, powered and unpowered."
"AssetLink is an IBM technology partner and manufacturer of enterprise-grade IoT devices that enhance the reach and value of IBM Industry 4.0 solutions across key energy, transportation, and logistics sectors. The solution's sensor-agnostic interface and dual-mode connectivity provide flexibility and scalability on par with IBM's distributed technology offering."
"Marathon operates the nation's largest refining system with more than 3 million barrels per day of crude oil capacity across 16 refineries. The IoT is essential to streamlining our diversified MPLX partnership of midstream energy infrastructure and logistics assets. AssetLink IoT sensors and engine monitoring interfaces represent key components of our refinery and distributed network of pipeline assets and river barges."